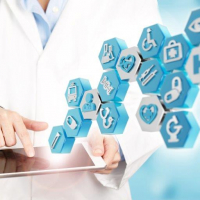 Cochrane's Editor in Chief supports an open letter recently co-authored by the European Commission (EC), the European Medicines Agency (EMA) and the Heads of Medicines Agencies (HMA), reminding clinical trial sponsors of their obligation to make their results public.
Cochrane has long recognised that clinical trials are key to improvements in patient care and disease prevention and that access to information from these trials is essential for patients, practitioners, policy makers and other stakeholders to be able to make well-informed decisions about healthcare and medical research. Yet an unacceptable number of sponsors allow their trials to go unreported, despite their legal obligations.
Karla Soares-Weiser, Cochrane's Editor in Chief, responded to the EC-EMA-HMA letter, saying: "Cochrane strongly supports the reporting of results from all clinical trials. Failure to report findings and the selective sharing of results stop us from getting a full view of the evidence for our systematic reviews – so the benefits of an intervention could be exaggerated, or the harms underestimated. This severely undermines the ability to make truly evidence-informed decisions about healthcare.
We welcome this effort from these key European stakeholders to push trial sponsors to meet their ethical obligations by submitting their protocols and results in a timely manner. While regulations already exist in this area, action needs to be taken to ensure compliance. We urge the sponsors of these studies – the pharmaceutical companies and particularly the academic institutions – to do better."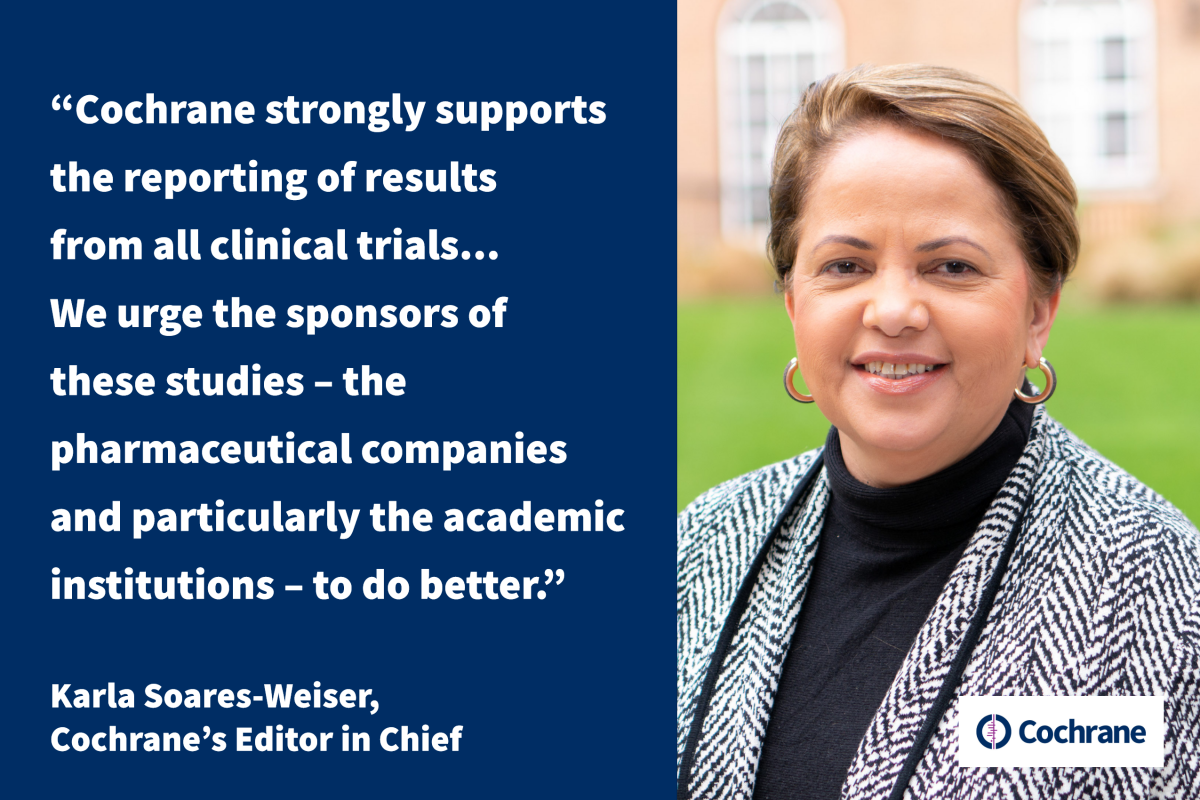 The EC-EMA-HMA letter reminds sponsors to follow legislation by submitting trial protocols and results to the EU Clinical Trials Database (EudraCT).
Under EU rules, which came into force in July 2014, trial sponsors must post summary results within one year of a study ending, or six months for paediatric trials. However, the letter reports that, as of April 2019, 31.8% (5,855) of studies due for results are missing findings.
Non-commercial sponsors, such as academic institutions, have drastically lower rates of reporting than the pharmaceutical industry. According to the letter, just 23.6% of studies from non-commercial sponsors had posted results, compared to 77.2% of those with commercial sponsors.
Cochrane's support of trial transparency
Cochrane has supported the AllTrials initiative since it started in 2013. AllTrials calls for all past and present clinical trials to be registered and their full methods and summary results reported.
In 2017, Cochrane co-published a report with Transparimed, Transparency International and the Collaboration for Research Integrity and Transparency, Clinical Trial Transparency – A Guide for Policy Makers, highlighting the dangers of inadequate reporting of clinical trials and making recommendations to improve the situation. These include ensuring that publicly-funded trials are transparent; effectively enforcing existing rules; and strengthening laws and regulation.