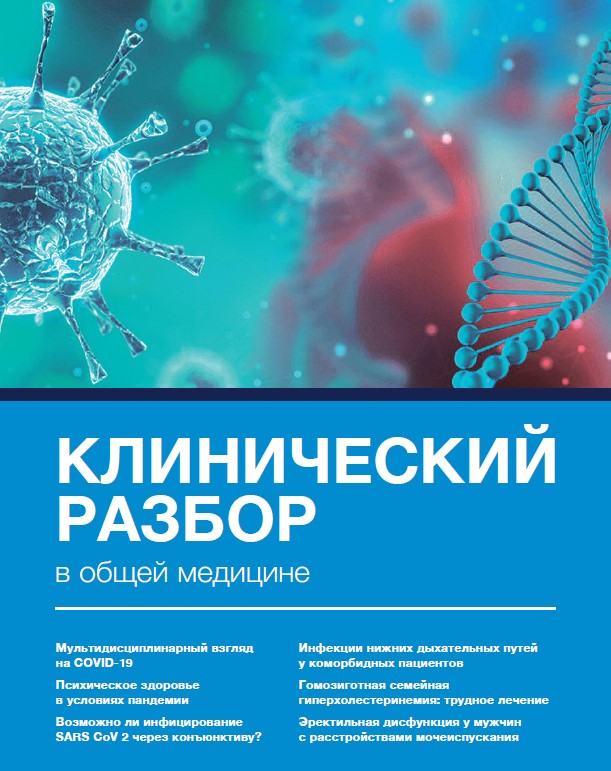 Главный редактор:
д.м.н., профессор
Дворецкий Леонид Иванович
Кокрейновские обзоры обновляются регулярно, по мере появления новых доказательств и в ответ на отзывы. Для получения самой последней версии обзора следует обращаться к Кокрейновской базе данных систематических обзоров: https://www.cochranelibrary.com
Том 3, №5 (2022)
Являются ли ингаляционные кортикостероиды эффективным лечением для людей с легкой формой COVID-19?
Оригинальная публикация: Griesel M, Wagner C, Mikolajewska A, Stegemann M, Fichtner F, Metzendorf M-I, Nair AAnil, Daniel J, Fischer A-L, Skoetz N. Inhaled corticosteroids for the treatment of COVID-19. Cochrane Database Syst Rev. 2022, Issue 3. Art. No.: CD015125. DOI: 10.1002/14651858.CD015125.
Том 3, №6 (2022)
Почему важно улучшить диагностику деменции?
Оригинальная публикация: creavin ST, noel-Storr AH, Langdon rJ, richard e, creavin AL, cullum S, Purdy S, Ben-Shlomo Y. clinical judgement by primary care physicians for the diagnosis of all-cause dementia or cognitive impairment in symptomatic people. cochrane database of Systematic reviews 2022, Issue 6. Art. no.: cd012558. doI: 10.1002/14651858.cd012558.pub2. Accessed 19 January 2023.