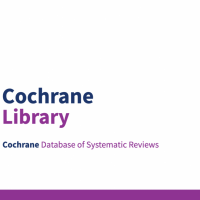 Dear Colleagues,
As the official host institution of Cochrane Russia, Russian Medical Academy for Continuing Professional Education (RMANPO, Academy) of the Ministry of Health of Russia is pleased to inform you of the huge success of its large-scale work on Knowledge Translation, namely from Cochrane systematic reviews. Within the framework of this work special continuous efforts were put into ensuring free access to the academic biomedical community, the healthcare community to The Cochrane Library, the National subscription.
The National subscription was approved owing to the initiative of the Rector of RMANPO,  the Academician of the Russian Academy of Sciences, Dmitry Alekseevich Sychev, with the support of the Russian Ministry of Health.
As part of the centralized, National subscription to scientific information resources, which is operated by the Russian Foundation for Basic Research (RFBR), on behalf of the publishing house John Wiley & Sons (Wiley) we are pleased to announce that the Russian Medical Academy for Continuing Professional Education and other medical educational organizations have full access to the database The Cochrane Library from August 1, 2022.
Cochrane is an international network with headquarters in the UK, a registered not-for-profit organization, and a member of the UK National Council for Voluntary Organizations.
Cochrane is for anyone interested in using high-quality information to make health decisions. Whether you are a clinician, patient or carer, researcher, or policy-maker, Cochrane evidence provides a powerful tool to enhance your healthcare knowledge and decision-making.
Cochrane's members and supporters come from more than 190 countries, worldwide. We are researchers, health professionals, patients, carers, and people passionate about improving health outcomes for everyone, everywhere. Our global independent network gathers and summarizes the best evidence from research to help you make informed choices about treatment and we have been doing this for 28 years.
We do not accept commercial or conflicted funding. This is vital for us to generate authoritative and reliable information, working freely, unconstrained by commercial and financial interests.
The databases in The Cochrane Library provide information and evidence to support healthcare decisions and inform those who receive care. The resource allows you to find information about clinical trials, Cochrane reviews, non-Cochrane systematic reviews, methodological studies, technological and economic evaluations on a specific topic or disease, as well as answers to current clinical questions.
Detailed information on the resource and webinars is available at the «National subscription».
If you experience problems with access or have questions about filling out applications for granting access to Wiley resources, please contact the RFBR electronic scientific resources subscription department: library@rfbr.ru or Cochrane Russia: cochranerussia@gmail.com.
In January 2021, the Centre for Translation of Evidence-Based Medical Knowledge was established at the RMANPO on a functional basis with the aim of widely introducing technologies into healthcare practice, the effectiveness and safety of which have been proven by rigorous scientific research.
On September 14th of the same year, in agreement with the Ministry of Health of the Russian Federation, a Collaboration Agreement was signed between RMANPO and Cochrane on the official status of the Academy (RMANPO) as the host institution of Cochrane Russia as an Associate Cocrane Centre.
The specialists of the Center for Translation of Evidence-Based Medical Knowledge have developed and implemented electronic training modules and advanced training programs in evidence-based medicine, and the textbook "Evidence Synthesis: An Introduction to Cochrane Systematic Reviews" has been published. Large-scale work on the Cochrane Knowledge Translation project continues (translations of plain language summaries of Cochrane reviews, e-learning modules, methodological resources and other Cochrane materials into Russian), thematic scientific and educational events (seminars, webinars) are being held.
As part of the signed agreements between the editorial offices of scientific journals (Modern Oncology, Kazan Medical Journal, Pedagogy of Professional Medical Education, Safety and Risk of Pharmacotherapy) and Wiley Publishing House (publisher of the Cochrane Library), translations of the plain language summaries of Cochrane reviews are published in these Journals. Up-to-date information on evidence-based medicine and Cochrane reviews is regularly covered in reports at scientific and educational events of RMANPO.