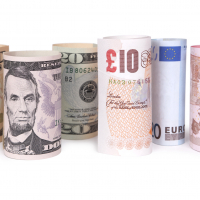 Scarce evidence, but pointers to promising strategies to fight corruption in  health care

Corruption can occur in any area of the health sector, and happens when people abuse their own position to benefit themselves, their organization, or other people close to them. It can take many forms, including bribes, theft, or giving incorrect or inaccurate information deliberately. Healthcare officials, for instance, may steal healthcare funds; hospital administrators may change patient records to increase hospital fees; doctors may accept gifts or hospitality from pharmaceutical companies in exchange for using their products; and patients may try to bribe hospital staff to avoid treatment queues. Corruption can therefore take money away from health care, lead to poorer quality care, or make access to health care unfair, and often affects poor people the most.

A team of Cochrane authors based in Chile, India, Norway, and the USA worked with Cochrane Effective Practice and Organisation of Care to assess the effectiveness of strategies to reduce corruption in the health sector.

This Cochrane Review includes nine studies; five were from the USA, and the other four were from Germany, India, Kyrgyzstan, and South Korea. The review found that some strategies to fight corruption in the health sector may have an effect on corruption. Promising interventions include:
the use of independent anti-corruptions agencies to investigate and punish corruption;
guidelines that prohibit doctors from accepting any form of benefits from the pharmaceutical industry;
ensuring that information about medical fees is clear and accessible to the public, together with ensuring that healthcare workers are appropriately remunerated.
However, given magnitude of the problem and the limited evidence of the effects of strategies to reduce corruption, there is a need to monitor and evaluate the impacts of all interventions to reduce corruption, including their potential adverse effects.

"Anticorruption interventions can range from information campaigns to the establishment of anti-corruption agencies. It is clear that corruption is a big problem, but there is little evidence out there about how best to reduce corruption. Nonetheless, policy makers and other stakeholders still must make decisions about what to do" said Rakhal Gaitonde, the lead author of the Cochrane Review. "We found some promising strategies, but the certainty of this evidence is mostly low or very low. We are hopeful that this Cochrane Review will encourage policy makers and other stakeholders to properly evaluate the effects of whatever strategies they use to fight corruption."

Read the full Cochrane Review

Visit the Cochrane Effective Practice and Organisation of Care website

Thursday, August 18, 2016