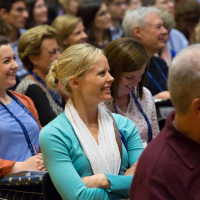 Cochrane Chile is thrilled to present highlights of this year's Scientific Program! Cochrane's annual flagship event brings together hundreds of clinicians, health professionals, policy makers, researchers, patients, consumers and others to discuss and learn about the wide usage of Cochrane evidence in health decision-making at all levels. This year's Colloquium will take place 22-25 October, with the theme "Embracing diversity". Pre-Colloquium activities start October 20.

The Full Schedule of the Scientific Program is now published!

Three Plenary Sessions will discuss the importance of evidence for Health Equity, its use by Diverse Stakeholders, and the importance of embracing Methodological Diversity.

The Cochrane Lecture will be given by Andy Oxman, and will explore the diversity of options for the future of the Cochrane Collaboration.

Nine Special Sessions, two presented in Spanish, will highlight innovative and interesting topics, varying from advances in the new Cochrane Handbook to multiple sessions on aspects of linguistic diversity in Cochrane; from engaging healthcare consumers in evidence, to technological innovation integrated with the evidence ecosystem.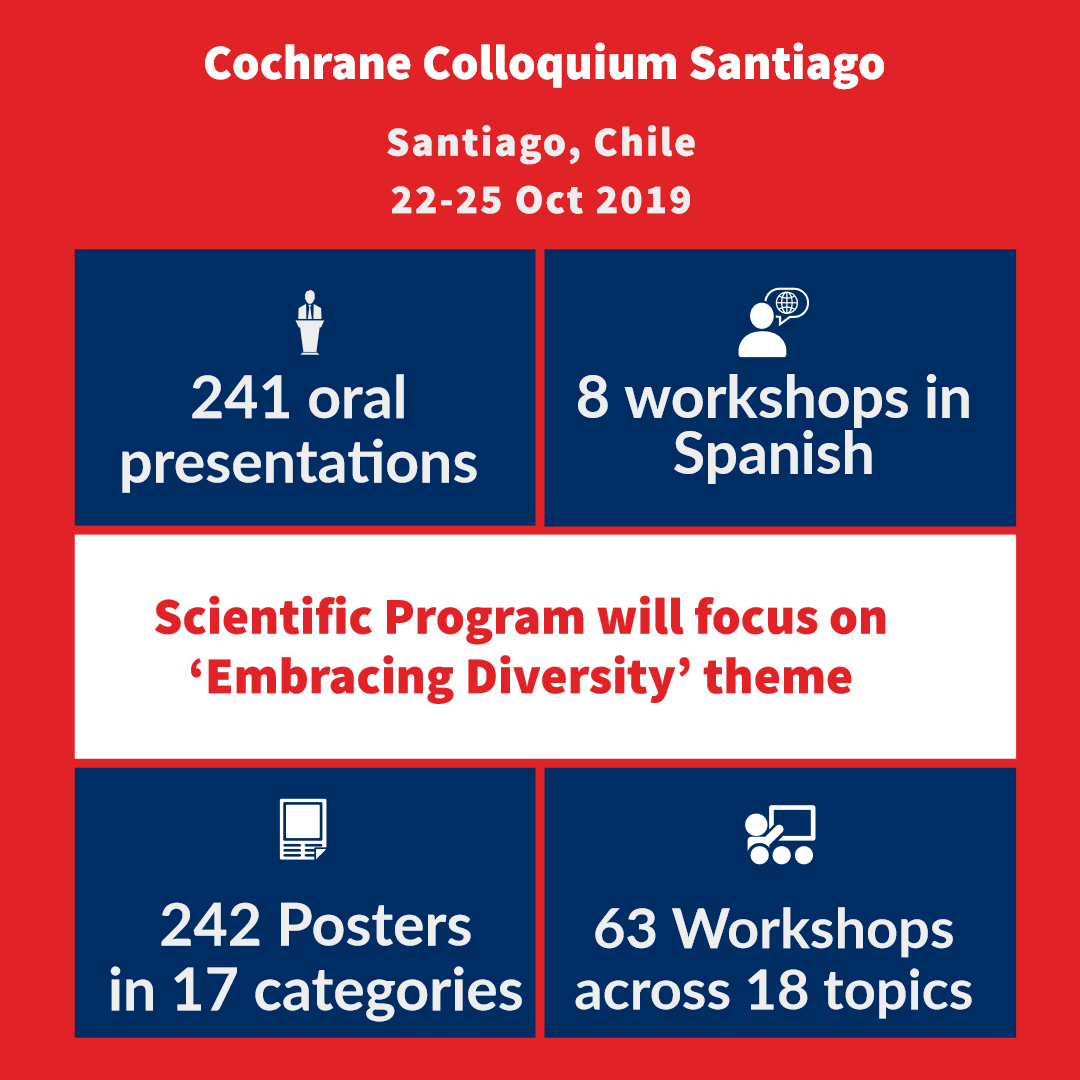 Concurrent sessions will offer 63 workshops ranging across 18 topic categories. For the first time, 8 workshops will be presented in Spanish!

Fifty one oral presentation sessions will include 241 presentations and three poster sessions will comprise 242 posters, covering topics from 17 different categories. Posters and orals are presented by delegates from all over the world.

We are so excited to welcome you to Santiago! There is still time to register before the Standard Registration deadline.

See you soon!
Wednesday, September 11, 2019