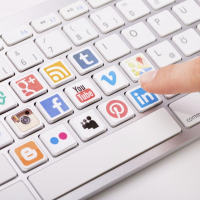 We are looking for content creators who would like to help share the work of Cochrane and extend our annual scientific conference materials and discussion beyond attendees to their social media followers.
Cochrane Chile is hosting Cochrane's Colloquium in Santiago, October 22-25, 2019. Cochrane's Colloquium is an annual, global health event based on promoting the most prestigious evidence in the world and where hundreds of international researchers, opinion leaders, health experts and patients join together for open, scientific debate promoting the use of evidence in health. Through talks, workshops and other activities and presentations, we will be exploring this year's theme of "Embracing diversity".
You can find Cochrane  on Twitter, Facebook, YouTube, and Instagram. We want to open up the discussion and learning that will be had at our event to everyone who wants to be involved, not just attendees and not just our regular followers. By working with others on social media, we hope to  explore some of the key conference themes and highlight the work of Cochrane to new audiences' including patients, health practitioners, policy-makers, guideline developers, health and science journalists and researchers.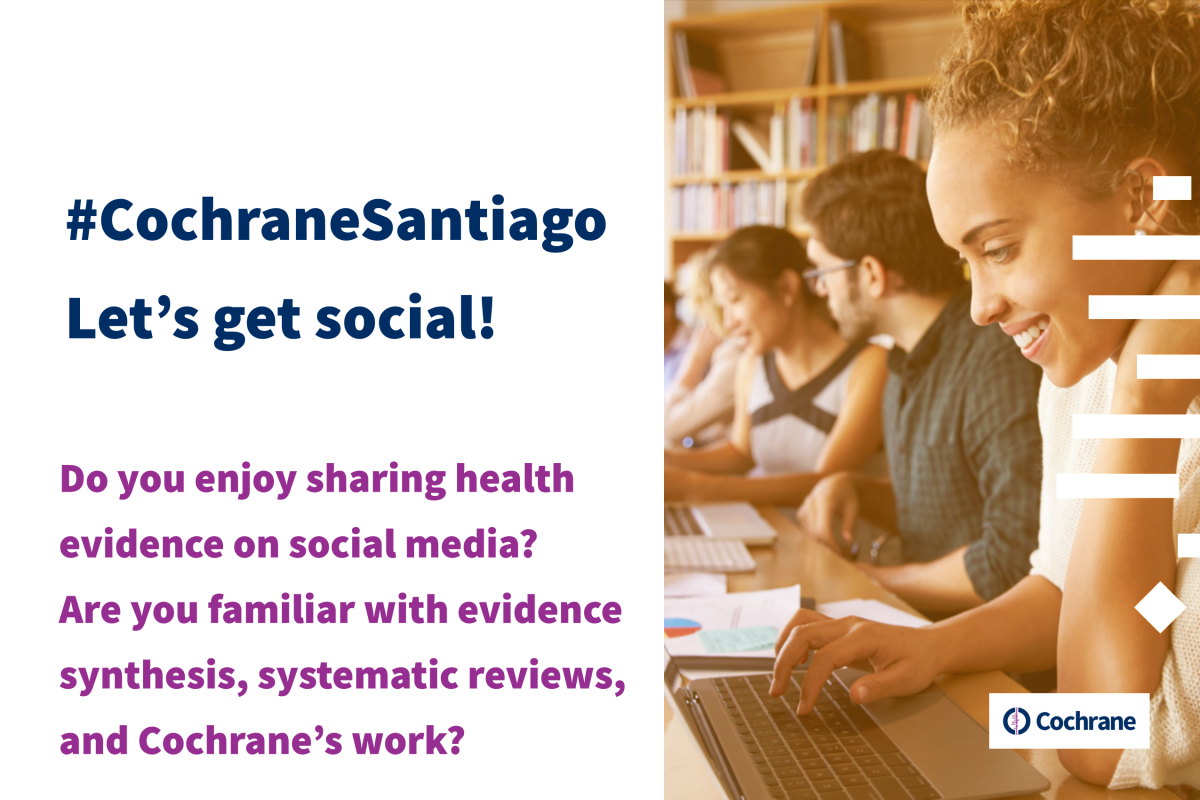 What we are looking for:
Availability between October 22-25 Although it fine to post before and after these dates, Cochrane's Colloquium is being held in Santiago between these dates so we would need you to support this imitative during this time.
Creators of content in any language but we are particularly interested in working with English and Spanish creators.
Any social media platform - we are looking for podcasters, bloggers, tweeters, Instagramers! Specialize in one or have many!
Have an audience interested in health or evidence-based medicine Your audience may be interested in one specific clinical area or health issue or have a more general interest .
Your own voice, your own opinions: We would like you to write in your style and share content that suits your audience. You are welcome to share your opinion on Cochrane or the topics being discussed but it's important that it is clear you are giving your own opinion and not 'speaking for Cochrane'. Please see our Spokesperson Policy.
Share evidence, not clinical recommendations: Communications about Cochrane evidence should present the evidence accurately and not make clinical recommendations. However, if you would like to comment on the evidence from your personal/professional experience or on Cochrane, for example for blogs or podcasts, please make it explicit that they are your own opinions.  Please see our Spokesperson Policy.
People who respond to comments and encourage discussion. Discussion and debate is great! However we don't encourage responding to abusive comments or comments not relevant to matter under discussion. If individuals would like to raise issues with Cochrane outside of the scope of the social media conversation or have questions that would be better answered by Cochrane, please direct individuals to our 'Contact Us' page.
A respectful voice and moderator. All posts and responses should be polite and respect of others' views; even if you don't agree.
If you are selected, we will provide you with:
Graphics - Social media graphics you may use.
Pictures - of the Colloquium after each day.
Suggested content - tweets, content, and discussion points that you can adapt for your own accounts.
Hashtags - Suggested hashtags to increase traffic to your content. We have specific hashtags for different events at the conference that we will be encouraging people to use.
A shout-out - A profile in a news item on Cochrane.org that links out to your social media accounts; great for increasing your audience but also identifying others you may wish to collaborate with.
If you are attending the Colloquium, you'll also get:
Social Media VIP ribbon Wear your special ribbon on your name badge so that you are easily identifiable.
Social Media VIP Area A special area to meet-up at breaks with working space and a place to charge your devices.
Networking with others doing social media A networking event on Tuesday to kick-off the Colloquium and meet future collaborators.
Network with Cochrane staff A chance to meet and chat with Cochrane's Knowledge Translation Department who run Cochrane and Cochrane Library social media accounts and a chance meet the new Editor-in-Chief and the Cochrane Governance - ask them questions and network!
How to apply:

Complete and submit this short survey by 5 October,  telling us about yourself, your social media accounts, and why you would like to get involved.
Monday, September 9, 2019