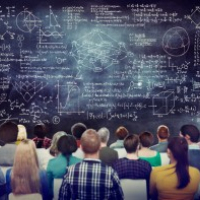 PROGRAMME
Workshop on Cochrane Systematic Reviews
Cochrane Russia, Kazan Federal University, Kazan, Tatarstan, Russia
8 December, 2015; 10:00 am – 6:00 pm
Course Faculty:
Erik von Elm, MD MSc FMH, Senior Scientist, Co-Director Cochrane Switzerland, Institute for Social and Preventive Medicine, Lausanne, Switzerland.
Karsten Jorgensen, MD, DrMedSci, Senior Researcher, Deputy Director, The Nordic Cochrane Centre, Rigshospitalet, Copenhagen, Denmark.
Lilia Eugenevna Ziganshina, MD, PhD, DSci (Med), Professor, Director Cochrane Russia (Russian Branch of the Nordic Cochrane Centre), Kazan Federal University, Kazan, Russian Federation.
Lorenzo Moja, MD, MSc, PhD, Dr Pub Health, Technical Officer, WHO, Geneva, Switzerland.
Guillaume Dedet, MD, MSc, MPH, WHO EURO, Copenhagen, Denmark
Time

Topic

Speaker

Language

10:00-10:15

Introduction & Welcome

All

EN

10:15-10:40

Brief introduction to Cochrane Reviews

Erik von Elm

EN

10:40-11:10

Defining a review question

(incl. task of 10 min)

Karsten Jorgensen

EN

11:10-11:30

Coffee Break

11:30-12:00

Searching and selecting studies

Lilia Eugenevna Ziganshina

RU

12.00-12.30

Using Covidence software

Karsten Jorgensen

EN

12:30-13:30

Lunch Break

13:30-14:30

Assessing risk of bias in included studies

Erik von Elm

EN

14:30-15:10

Analysing dichotomous and continuous outcomes

Lilia Eugenevna Ziganshina

Erik von Elm

RU

EN

15:10-15:30

Coffee Break

15:30-15:50

Introduction to meta-analysis and forest plots

Karsten Jorgensen

EN

15:50-16:50

Tutorial: Critical appraisal of a systematic review (Smith et al.)

All (in small groups, different rooms)

EN

16:50-17:00

Short Break

17:00-17:45

Use of Cochrane evidence in WHO policy setting

Lorenzo Moja

Guillaume Dedet

EN

17:45-18:00

Questions and Conclusion