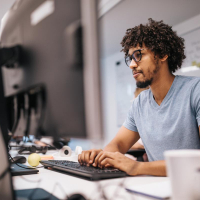 Specifications: Full Time, permanent
Location: Copenhagen, Denmark (work permit required)
Application Closing Date: 13th October 2019 (12 Midnight GMT)
Are you passionate about software, do you have a quality-focused mind-set and drive to make a difference for health care world-wide? We are a global organization that strives to inform health-care decisions every day. Our development team is located in Copenhagen and supports the process of creating systematic reviews through a web-based application.
"Cochrane summarizes the findings so people making important decisions – you, your doctor, the people who write medical guidelines – can use unbiased information to make difficult choices without having to read every study out there…" Sifting the evidence, The Guardian, 14 September 2016
There are a lot of great things about working here, but by far the greatest benefit is the team. We are a group of motivated, mission-driven people who love learning from each other. Our aim is to work closely with our users, which is interesting and sometimes challenging in a global organization like ours. We take pride in doing great work and collaborate well with each other.
As our new software developer, you'll contribute to the design and development of the web-based software used by thousands of Cochrane authors to produce systematic reviews, including writing, statistical analysis, data management, and integrations with partner tools for study curation, data extraction, and more. Due to the fast-paced nature of our release cycle, the team interact frequently with users and other stakeholders.
Who are we looking for?
Strong hands-on experience designing and building web applications in an Agile setting;
Experience with web technologies (e.g. REST), Java EE, AngularJS, etc.;
Analytical and efficient problem solver that challenges the product and the process around it;
Result oriented with a high degree of accountability, commitment and responsibility;
Passionate about working in a cross-functional team and providing constructive feedback for continuous improvement;
At least 3 years industry experience working as a full-time software developer for web applications;
Bachelor or Masters Degree in Computer Science (or a related field) OR equivalent work experience;
Fluent in English.
We consider it beneficial if you have knowledge of Cochrane, evidence-based health care, systematic reviews, and/or the global health sector.

What you'll be doing
Work with a talented and collaborative agile team that is passionate about delivering a quality product to our users;
Design, develop, test, and maintain Cochrane systematic review production systems;
Achieve and maintain a high level of automated test coverage;
Help drive continuous improvement of product, code, and processes.
How to apply

If you would like to apply for this position, please send a CV along with a supporting statement to recruitment@cochrane.org with "Software Developer" in the subject line.  The supporting statement should indicate why you are applying for the post, and how far you meet the requirements for the post outlined in the job description using specific examples.  List your experience, achievements, knowledge, personal qualities, and skills which you feel are relevant to the post.


Thursday, September 19, 2019