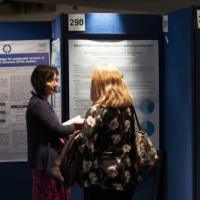 Cochrane's Colloquium is our annual flagship event, which brings together Cochrane contributors and stakeholders from around the world to discuss Cochrane research, systematic review methods, important global health questions, and promoting evidence-informed health care. This year our 26th annual event will be hosted in Santiago, Chile on 22-25 October 2019.
One important and highly anticipated element of our Colloquium is our poster sessions. This is a great opportunity to browse the work of important studies and speak directly to some of the lead authors. Many collaborations, partnerships, and learning have happened from these sessions.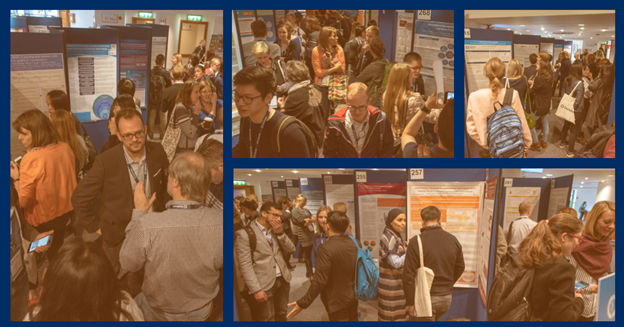 This year in Chile we have up to 300 posters being presented. Rows of posters with vast text is difficult for attendees to navigate efficiently. We are also aware that many of our attendees will not have English as their native language, making the poster session even harder to navigate. 
As in the past Colloquiums, we offer all attendees the Cochrane branded traditional academic conference template. In addition to this, we are also providing branded #betterposter templates. These new templates offer posters with less text and a decluttered design with the main finding in plain English as the highlighted feature.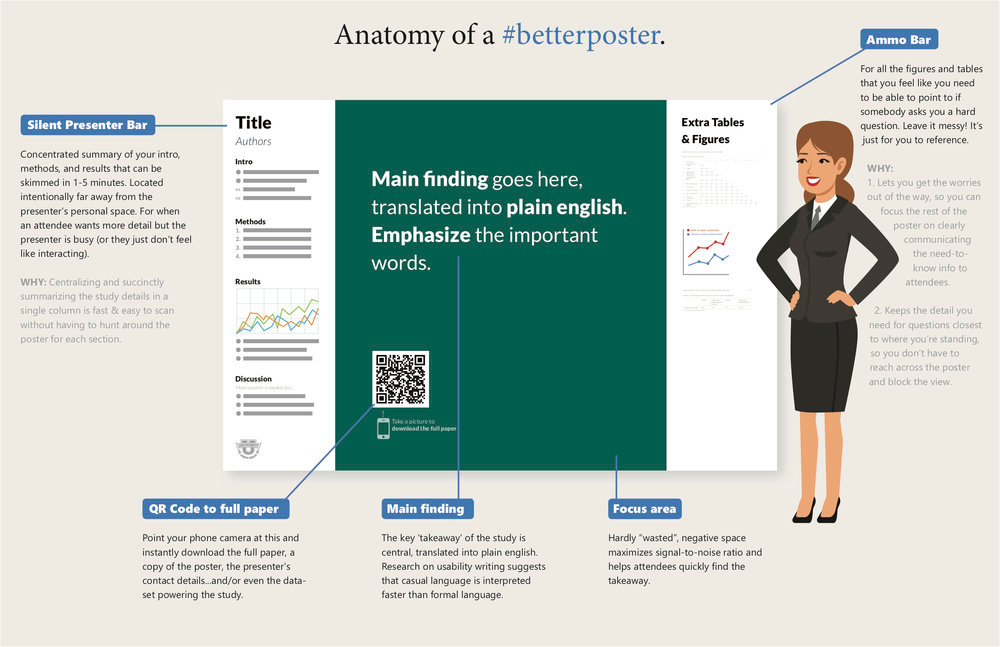 We have teamed up with Mike Morrison from the Michigan State University. Applying his expertise on industrial-organizational psychology, Mike has created Cochrane branded #betterposter design to help facilitate information exchange at this year's colloquium.
Below is a quick introduction to these new templates - there is also a longer version to watch that explains the background and demonstrates why the traditional format is ineffective! We understand these videos go quickly and that even with subtitles added in, it may be difficult for those that are not Native-English speakers to follow. Therefore we will be hosting an free webinar in the next month to go over the design and how to edit the templates to create your own poster.
We welcome poster presenters to try out this new format – we will be inviting both the presenters and viewers to participate in a larger evaluation study of these templates after the Colloquium.
Wednesday, August 28, 2019