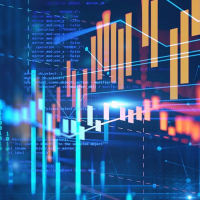 The 2020 Journal Citation Report (JCR) has just been released by Clarivate Analytics, and we are delighted to announce that Cochrane Database of Systematic Reviews (CDSR) Journal Impact Factor is now 9.266. This is an increase on the 2019Journal Impact Factor, which was 7.890.
The CDSR Journal Impact Factor is calculated by taking the total number of citations in a given year to all Cochrane Reviews published in the past 2 years and dividing that number by the total number of Reviews published in the past 2 years. It is a useful metric for measuring the strength of a journal by how often its publications are cited in scholarly articles.
Some highlights of the CDSR 2020 Journal Impact Factor include:
The CDSR is ranked 11th of the 169 journals in the Medicine, General & Internal category
The CDSR received 81,212 cites in the 2020 Journal Impact Factor period, compared with 67,763 in 2019
The 5-Year Journal Impact Factor is 9.871 compared with 7.974 in 2019
Cochrane Library's Editor in Chief, Karla Soares-Weiser, commented: "I am delighted to see a rise in Impact Factor for the Cochrane Database of Systematic Reviews. We are pleased to see a rise in total citations and the five year impact factor is consistently strong. All of these data demonstrate the usage and impact of Cochrane reviews, and reflect enormous credit on our many thousands of contributors and groups." 
The main Journal Impact Factor report and the Cochrane Review Group reports will be delivered in August 2021.